The Next-Generation

Of Work Instruction Software
Digitalize frontline operations with highly visual, personalized and easier to use work instructions on mobile that save time, increase productivity and improve quality.
Schedule Your ROO.AI Product Tour
Maximize your Frontline's Potential with Visual Workflows
With shortages of experienced workers, outdated paper-based training and SOPs are slowing down onboarding, reducing productivity and creating quality and safety issues. Transform those paper binders and files of forms into a streamlined paperless frontline.
Simplify start-up and change-over and ensure procedural adherence.
Cut inspection times while promoting compliance with quality checks and process audits.
Empower your frontline with on-the-spot digital access to the information and assistance they need to make better decisions, faster.
Enjoy lightning fast
onboarding and upskilling
Leverage step by step workflow visualizations to rapidly onboard new workers or upskill your current team.
Increase your output without
decreasing your standards
Focus your team on maximizing their output while ROO.AI guides them through completing the work to your highest standard.
Gain 360-degree
operational visibility
View all data from your operation in one convenient location, giving you unparalleled insights into your processes and enabling you to optimize based on real-time data.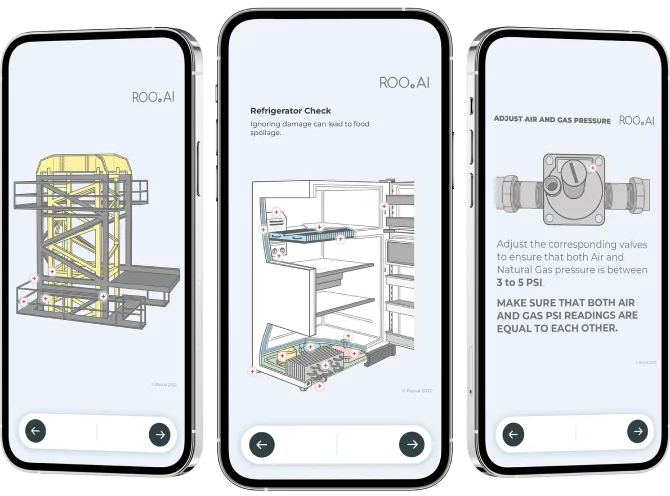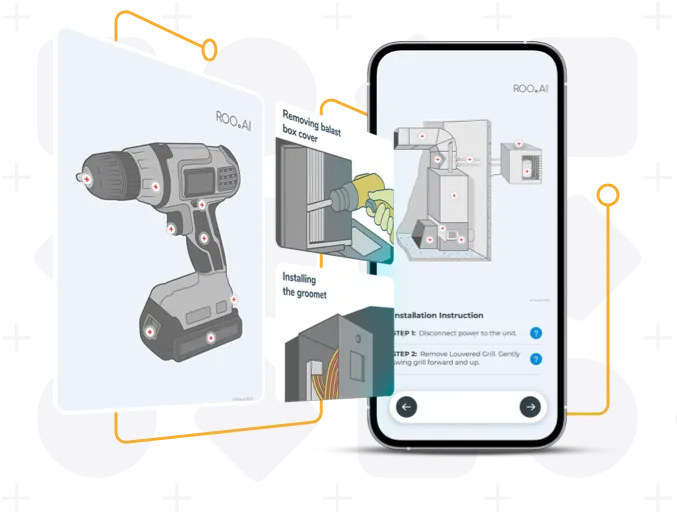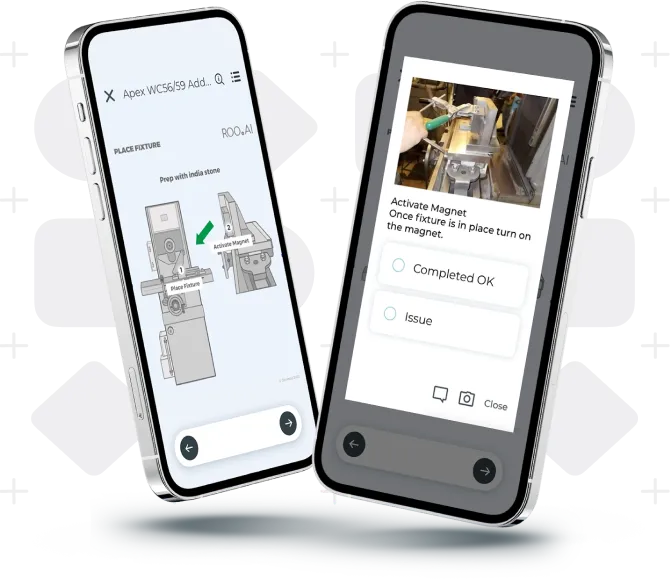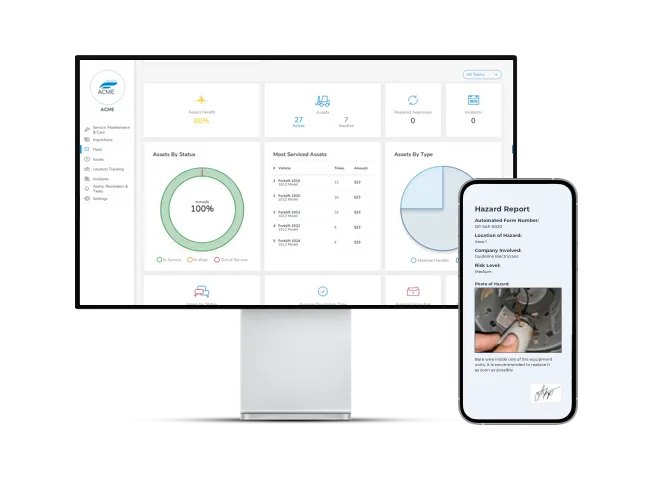 The ROO
.

AI Solution
Visual guidance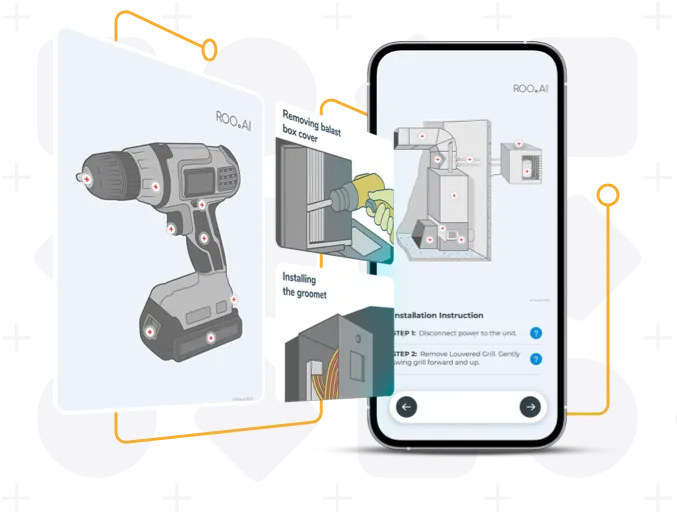 Help your operators handle difficult tasks by adding rich media (images, videos, voice) to make instructions more effective.
Smart assistance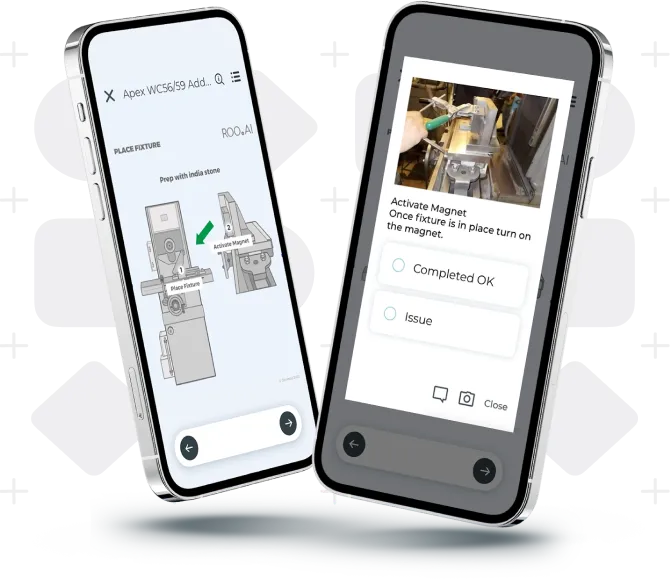 Deliver personalized instruction and guidance based on operator experience and the inputs from the actual work being performed.
Instant information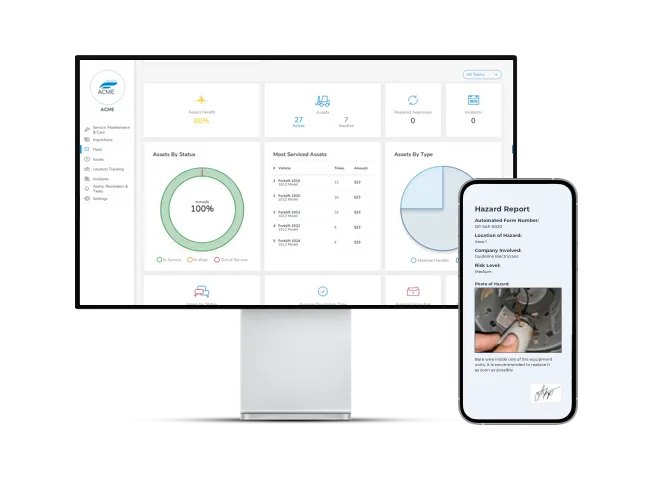 Connect workers to helpful information, and gain real-time visibility to issues and critical operational data.
How ROO.AI Works
1
Publish Your
Instructions
Publish or update visual workflows, including video, audio, and voice automatically distribute work instruction software to your team's mobile devices.
2
Capture
Critical Data
Gather critical data from workers and equipment using intuitive inputs including voice, images, video, IoT, scans, NFC, and Bluetooth, and turn it into actionable steps directly inside a set of work instructions.
3
Continuously
Improve Your Process
Allow your workers to collaborate or embed automated assistance during any step of the work instruction and use the feedback gained to optimize the process.
4
Turn Problems Into
Immediate Actions
Reduce downtime by allowing workers to report problems and request help, use existing instructions to solve them on the spot, or immediately create and assign corrective tasks complete with detailed visual guidance within the workflows.
Easy-to-use Intuitive Mobile Interface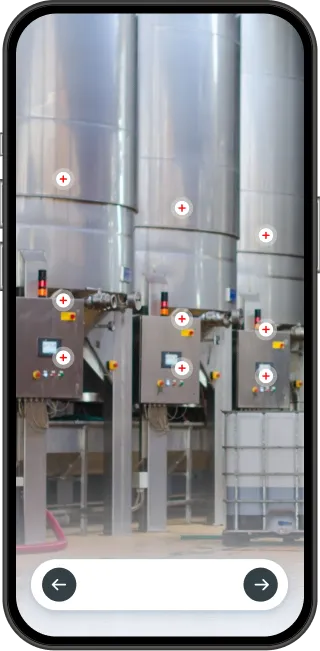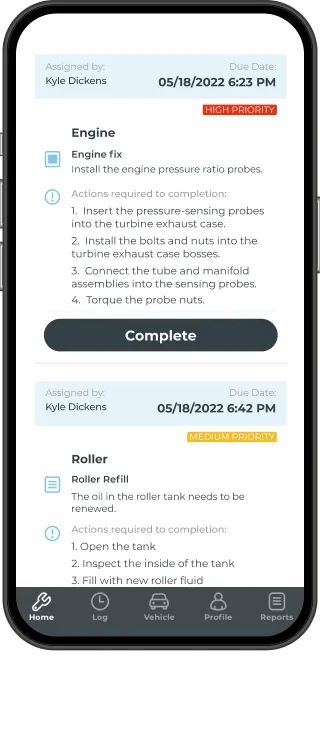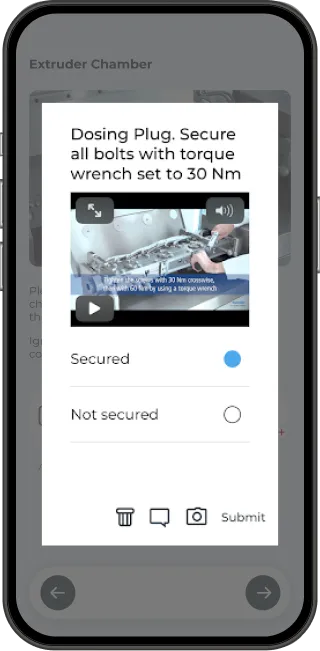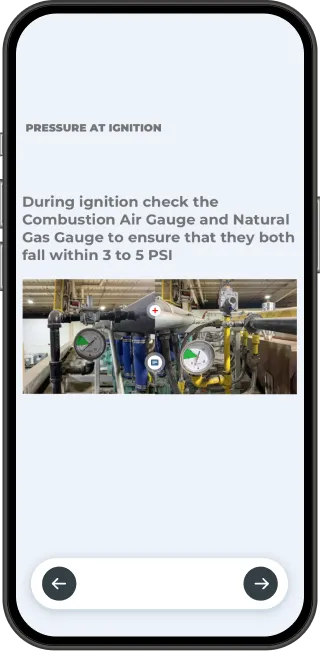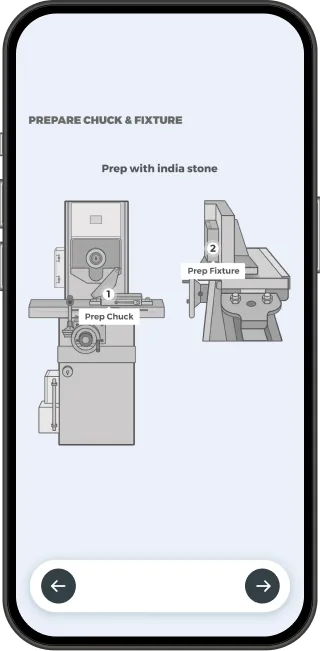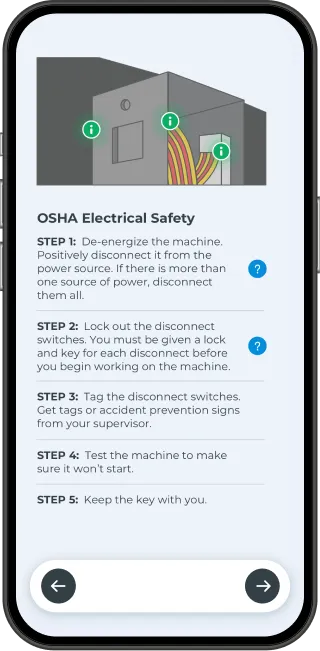 Quick
and easy to use
Instantly access visual workflows with a quick scan, easy selector or automatically based on roles and permissions. Both online and offline modes are available.
Collaboration
and assistance
Our in-app collaborative messaging and assistance requests allow workers to instantly receive access to help from colleagues or review embedded micro-trainings to help solve complex problems on the spot.
Intuitive instruction
and guidance
Visual instructions remove confusion and show your frontline workers exactly what to do and how to do it, helping them learn faster and adhere to your standards.
Critical data collection
and integration
Effortlessly collect critical data about your workers and equipment and seamlessly integrate it across your systems. Use our operational dashboards to review your data and make key decisions.
Tailored
digital workflows
Work instructions are customized to your exact environment, equipment and process and dynamically adjusted based on worker experience, activity or data.
Streamlined
safety compliance
Simplify OSHA and ISO standard compliance with safety instructions and notices embedded directly into your work instructions. Easily share safety documentation with auditors.
Why ROO
.

AI
Frontline
Optimized
Designed for zero training, easy use with step by step visual workflows, tap-and-go inputs, voice commands, and online or offline operation.
Smart Automation
and BOTS
Upskill your team and increase their productivity while saving time with personalized instruction, input-driven workflows, and BOTS that actively assist workers while processing and routing data.
Concierge
Service
Get a fully customized solution tuned to your business without the need for IT. Use your time for running the business, not learning work instruction software.